My thoughts after speaking on the Ethical True Crime Panel at Podcast Movement 2023
By Christine O'Donnell, Founder of Bright Sighted Media
DENVER, CO – If you were one of the 3000+ people to attend podcast movement 2023 this past weekend you more than likely heard that the most popular niche of podcast is "True Crime," according to Pew Research statistics.
So, if you are an independent podcaster and you want to produce a successful show, one might think "Hey, I should produce a true crime podcast. "
Chances are you'll find an audience of eager listeners, however… just because you can do this, doesn't mean you should…
(Here I am referencing the Jurassic Park character Ian Malcolm again…) I find that many podcasters have been so preoccupied with whether or not they could [grow an audience with a true crime podcast], you didn't stop to think if they should."
What does that even mean?
It means that just because you can produce a popular true-crime podcast, doesn't mean you should.
Some of you shouldn't. And, here are some reasons why:
But first, you may be feeling like John Hammond…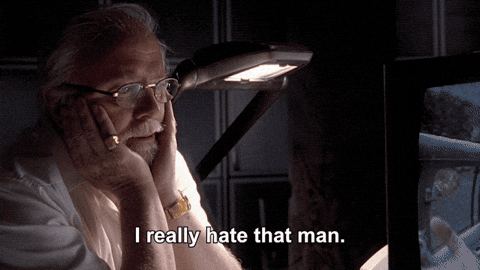 I'm not here to hate on true crime productions. True crime has a place. It gives us an insight into why people act in certain ways, it allows us to examine the darker sides of humanity from a safe distance, and, it makes us think about survival tactics and helps give us a sense of control over potentially dangerous situations.
This is one of the reasons why I teamed up with true crime survivors Kara Robinson Chamberlain, Kimberly Corban and true crime Producer Anna Van Valin to share how to produce true crime ethically at Podcast Movement 2023 in Denver. These women are all wonderful, thoughtful, smart, funny women with a vast amount of knowledge on this very thing and I was honored to be on stage with them.
(I also was honored to have Kim, a real-life Barbie, help me with my makeup, I got to go lazy river rafting with my Director Anna, and I was thankful that Kara let me practice my elevator pitch over and over again – I was nervous! )
Alright, now it's time for:
3 reasons why you shouldn't produce true crime
If you're making money off of re-exploiting someone who's already been exploited, that's wrong. Consent is important in covering true crime for commercial endeavors. Just because someone's story was on the news, doesn't mean you should re-tell it without consulting them or their family. You should also find and attribute your own sources. By resharing this trauma, that is not yours, you could be re-trigging the survivor or the loved ones of the victims.
False Red Herrings: If you're investigating a story and are looking for a cliffhanger for your audience; and you do this by falsely accusing someone don't. By falsely accusing the wrong person haphazardly you could create dangerous and harmful situations for that person and/or their family.
You could cause harm to yourself. Vicarious trauma is real. By constantly digging and reporting on violent crimes you can create a secondary PTSD situation for yourself. You could also potentially make yourself a target for a criminal that has not yet been caught. In March of 2023, just a few months ago, a podcaster and her husband were killed by a stalker who had been listening to her show, according to ABC News.
So how do you produce true crime ethically?
True ​Crime Survivors Kara Robinson Chamberlain and Kimberly Corban teamed up with True Crime Producers Anna Van Valin and myself, Christine O'Donnell, to create this resource to help podcasters create content that's compelling while still being responsible. We also share ways to leverage the huge potential of making a positive impact with your podcast through advocacy, partnerships, and calls to action.
Together we created a guide: 13 Tips To Produce True Crime Ethically:
But, after my experience on the panel, I want to focus on Tip #7 of the 13. Click here to download the guide.
7. Be a human first. When approaching or interviewing a loved one of someone who's been a victim of a crime, approach them as if they were someone you personally know and care for.
This has been my motto as a long-time journalist and TV news reporter, Click here to read more on why that is.
While I was on the panel I received a question from a true crime survivor named Amy Chesler. She is the host of the podcast: What Came Next and pushed back a little on this point, specifically the part about approaching survivors as if they were someone you "personally know and care for."
Amy Chesler brought up the importance of emotional boundaries. This is a fantastic point. And, very much something I'm still working on. I was a TV news reporter for more than a decade. I covered thousands of crime stories including The Sandy Hook School Shooting, The Boston Marathon Bombing, and the San Bernardino Terror Attacks; not to mention a number of deadly traffic accidents, fires, and shootings I covered. In many cases, I was one of the first people on the scene. I've been dealing with the effects of Vicarious Trauma for years.
Vicarious trauma is a process of change resulting from empathetic engagement with trauma survivors. Anyone who engages empathetically with survivors of traumatic incidents, torture, and material relating to their trauma, is potentially affected, including doctors and other health professionals, According to the British Medical Association.
So, something Amy and I agreed upon right then and there, was: respect.
Kimberly Corban then added the Colorado Victim Rights Act states crime victims should be "treated with fairness, respect, dignity and that they are free from intimidation, harassment, and abuse."
So, there you go, progress was made.
Victims should be treated with "fairness dignity and respect."
In summary, here are My 5 Takeaways from Podcast Movement 2023:
Not everyone should produce true crime content.
There are a lot of people who are open and willing to listen and learn and collaborate.
If your default feeling is empathy, challenge yourself when working with survivors, and/or victims to instead think: How do I treat this person with fairness, dignity and respect?
There are a number of amazing change-makers currently working to make ethical true crime content the standard.
Podcast Movement, as usual, fosters an environment for like-minded people to find each other and have a lot of fun; while also collaborating to create compelling and hopefully responsible content.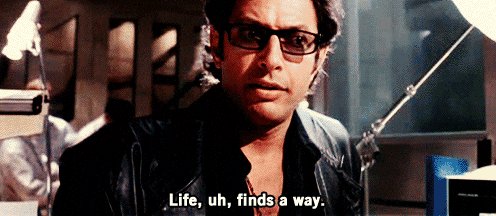 GET A FREE DOWNLOADABLE ON THIS TOPIC, and sign up for updates on ethical true crime from Kara, Kim, Anna, and I, HERE.
MORE RESOURCES:
MORE ON THE EXPERTS: